Nevada Bighorns Unlimited commonly known as NBU is a prestigious outdoorsmen and women group dedicated to our state and our youth. Dolan is partnering up with this wonderful organization to help them raise funds for their cause!
NBU will be auctioning off a Toyota Tacoma at their upcoming event on March 30th. This truck is tricked out with every extra under the sun and safety feature too! It is sure to make an outdoorsmen or women's dreams come true WHILE helping to contribute to NBU in a HUGE way!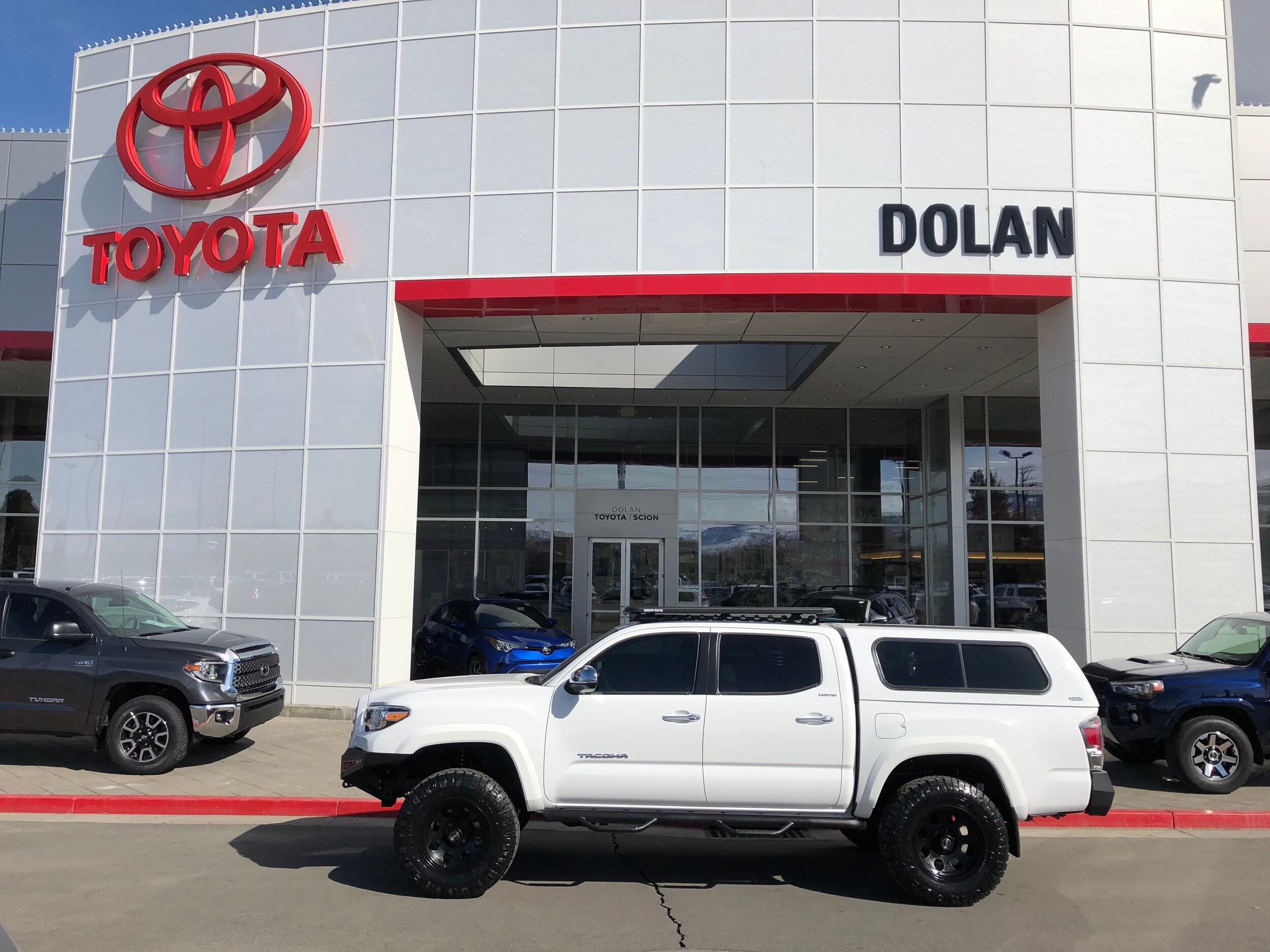 In order to continue all of the amazing work that NBU does each year they host one large fundraising banquet. This event attracts people from all over and generates funds that allow NBU to soldier on as they pursue their goals as an organization year after year.
WHEN: Friday - March 30, 2018

WHERE: Peppermill resort and Casino, Tuscany Ballroom

TIME: Doors and hosted bar open at 5:30pm with dinner and program to follow at 6:45pm

TICKET DETAILS: Limited tickets are available! Please purchase tickets in person at MSM Sheetmetal located at: 1100 E. Greg St., Sparks, NV 89431 or call (775)356-5542
Click
HERE
to view time lapse of the 2017 event!
A tidbit on NBU:
NBU is made up of committed individuals that are constantly working on one project or another to better the habitat Nevada offers while reintroducing all three species of bighorn sheep to over 60 mountain ranges in the silver state. They are committed to wildlife and conservation and they mean business! Above and beyond the hard work they put into our region they also pour into the next generation through scholarships. Team Dolan is proud to partner with an organization that is so dedicated to our community and we are looking forward to learning more about their organization throughout 2018.

Dolan Toyota is part of the Dolan Auto Group and looks forward to serving the community for many years to come!