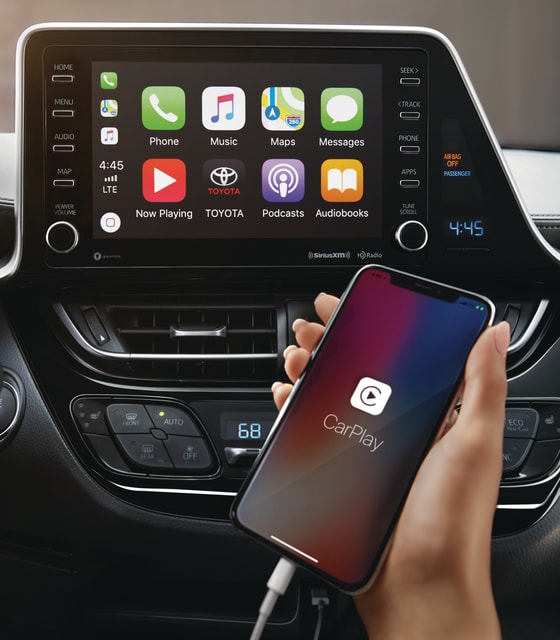 Have you recently updated to an iPhone or a new 2019 Toyota car, truck or SUV? Do you plan on upgrading to an iPhone7 and staying connected to your contacts and multimedia needs while on-the-go around Reno? If you're new to the realm of connectivity features and capabilities that the Toyota provides for young and seasoned drivers, connecting is easier than ever!
No matter if you're commuting in a Toyota Tacoma, Toyota 4Runner, or Toyota Corolla, connecting to your smartphone is all the same when using the Apple CarPlay interface. Follow the easy steps below to see how you can quickly and efficiently connect to your smartphone needs.
Start with the vehicle in park, since the safety features ensure pairing can't happen when the vehicle is in motion
Make sure your Bluetooth setting on your iPhone is on (Settings >Bluetooth> Toggle ON)
Navigate to the Entune System on your 2019 Toyota and ensure Bluetooth is on as well
Select your iPhone device from the list and choose Add
Enter the PIN if you have the passcode feature set to on and pair with your vehicle
Entune will confirm verification for pairing
Once you're iPhone is connected, you're all set for streaming your favorite music playlist, making hands-free calls, SMS text, and other provided features. Connecting your iPhone to your Toyota is simple, yet if you have any questions, one of our team members would be more than happy to answer any questions or demonstrate for you!