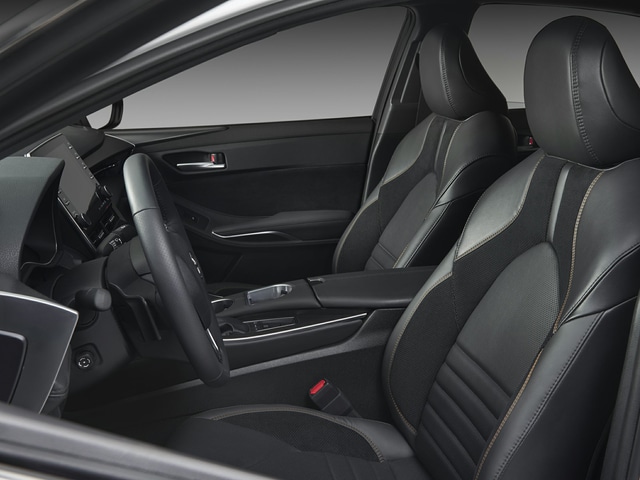 If you're a new Toyota owner who is enjoying the ever-so-comfortable SofTex seats, you already know how comfortable and sleek you feel on your daily travels around Reno. With the driving environment and heat here in our neck of the southwest, you may already know that your SofTex seats may require routine cleaning and maintenance. But how do you take care of your Toyota's SofTex seats so that your vehicle interior stays clean?
Cleaning Tips for SofTex Seats in your Toyota
If you want to receive everlasting reliability and comfort out of your SofTex seats, below are some helpful steps to keep your levels of comfort at the top for your daily commute in Reno.
Firstly before applying any cleaners or protectants to your seating, it's wise to vacuum your seats. Get the dirt, food, hair, and dust that builds up in your car over time. Once you have vacuumed the seats, you can take on the next step.
Water mixed with non-scent soap works fine on cleaning the surface of your SofTex seats. However, alcohol-based upholstery, leather, and vinyl cleaners or conditioner solutions work ideally for your Toyota seating.
Apply a small amount of cleaning solution to a clean cloth, or spray onto the dirty areas of the vinyl seating and scrub gently, or until clean.
Rub seats until dry or leave the doors open to air out the cabin of your vehicle and to assist in drying your SofTex seats.
Keep your Toyota SofTex seats clean!
Learn more tips on maintaining your Toyota by visiting other blog posts on our page! When you care for your Toyota model on a routine basis, you can look to a long-lasting and comfortable commute for the years to come!