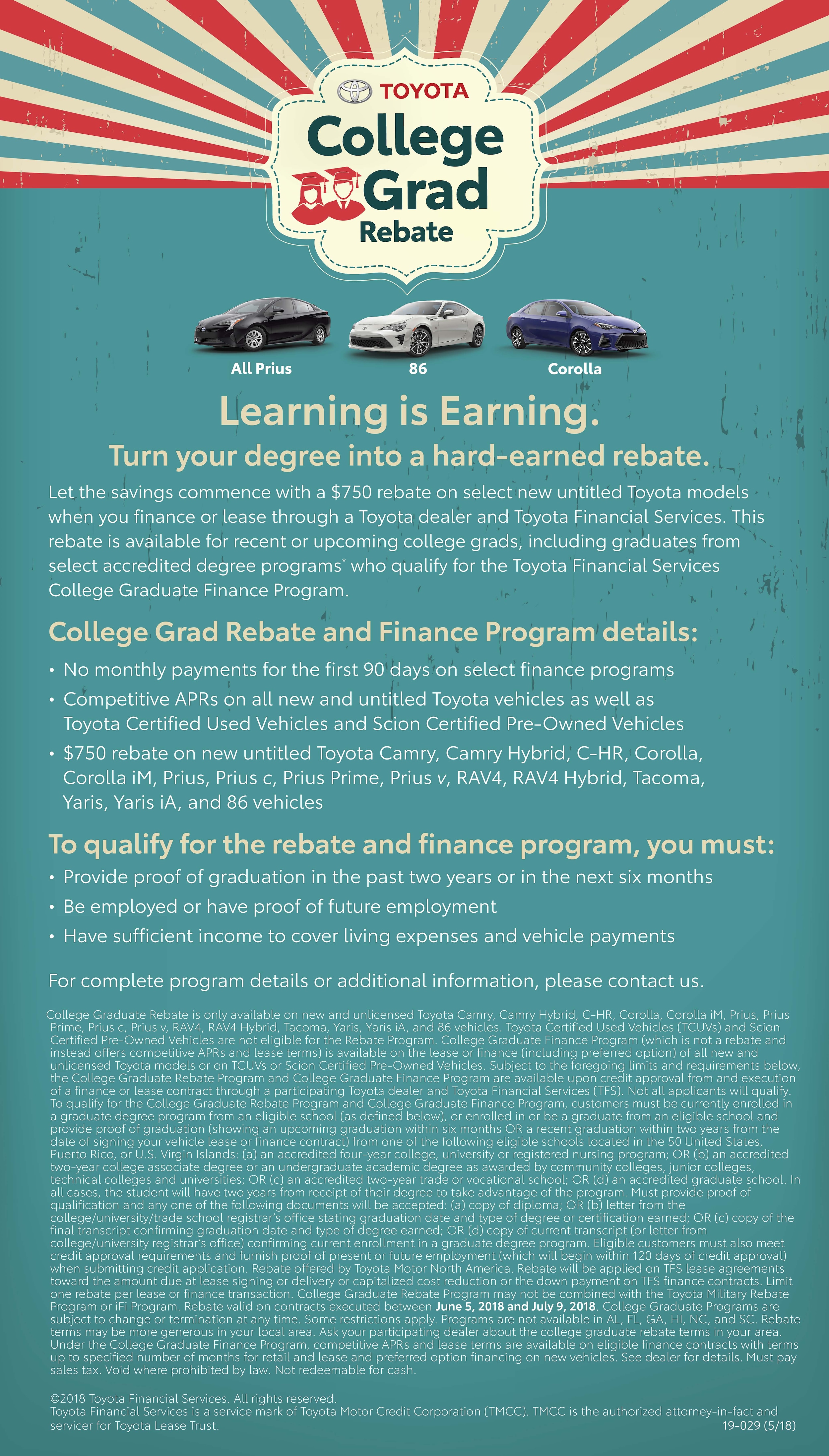 Take the test you'll enjoy: A Toyota test drive
School may be out for you, graduate, but there's still more to learn - and earn. If you've obtained a degree within the last two years, you may qualify for the Toyota College Graduate Finance Program, featuring a
$750 rebate
toward the
purchase or lease
of select new Toyotas through your
Reno
Toyota and Toyota Financial Services (TFS).


Making the grade: How to qualify
To qualify for the rebate, you'll need to meet the following graduation, employment, insurance and credit criteria requirements.
Earn your degree. To take advantage of the program, you must meet one of the following:



Have graduated from an accredited four-year college, university, or registered nursing degree program during the last two years or graduate from such a school/program within the next six months
Have graduated from an accredited two-year college during the last two years
Be enrolled in an accredited graduate degree program or have received a degree from an accredited graduate program during the last two years
Have graduated during the last two years from the two-year Toyota Technical Education Network (T-TEN) Program or any other two-year post secondary automotive program accredited by the NATEF
Have completed an electrician apprenticeship/certification program during the last two years through the NJATC and the IBEW
Get to work

. At contract signing, show proof of present employment or future employment with a start date within 120 days of your purchase contract date. Note that TFS must deem your income sufficient to cover living expenses and vehicle payments.
If you meet all the above criteria but have experienced credit lapses, don't give up. You may still qualify if you've paid off your obligations within 60 days or less of the due date and do not have charge-offs totaling more than $750 in the past 24 months.
The applicant or co-applicant must meet all of the college graduate program qualifications.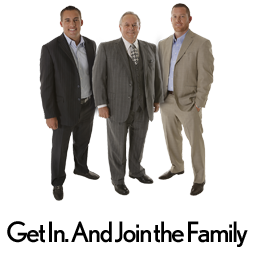 Make an Inquiry